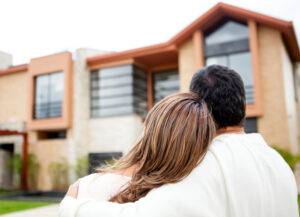 Did you know that about 8.4 million workers were hired for construction work in the US in 2017?
Now it's your turn to weed through available excavation contractors to find the right company for your Oregon brush clearing project, and you're determining how to find the most reputable candidate. Both landscaping and construction projects are a major investment of time and money, so you can't afford to make the wrong hiring decision. Here are three factors to look at when hiring your ideal excavation company.
Look For Local Referrals
Has anyone in your network recently hired a residential excavation contractor in your area? It helps to ask around in both your personal and professional circles. A demolition or excavation project isn't always high on the list of conversation topics for most people.
While you do your own research for the right contractors to hire, ask around casually. A word-of-mouth recommendation from a trusted friend or colleague often means more than an anonymous online review.
For instance, through word-of-mouth networking, you may find out if a particular team of residential excavation contractors were good to work with.
Are the contractors easy to work with overall?
Did They present fair contract terms?
Did they do the work on time?
Did they charge the customer fairly?
If you have any questions about your colleagues favorite or least favorite brush clearing contractors, you can ask right on the spot.
Research Your Prospects Online
while you conduct your word-of-mouth networking, do your own research online as well. Look up all of the available contractors who list Oregon brush clearing as one of their services, and look further into their credentials and experience.
While a brand-new company might offer a fresh take on the planning and execution of your project, an experienced brush clearing company offers you reliability and expertise. Find out what you value most about a company, and determine if your candidates have a strong reputation that resonates with your values and your vision for your project.
Online reviews are a helpful place to start your research concerning each company's reputation. Once you're satisfied with what you've found out about each company through reviews, check with the Better Business Bureau to verify that the information is accurate. A quick search on the BBB site will reveal if the company has had any complaints or lawsuits filed against them.
Ensure Your Chosen Company Follows All Regulations
When you've whittled down your choices to the top three brush clearing contractors or so, make sure that you research their certifications and licensing. First, look up any specific regulations concerning excavation or construction projects in the state of Oregon. Then, make sure that the company you choose for your brush clearing project meets these regulations.
Not only should the company meet all standard regulations, but its individual contractors should be certified as well. Each worker who is sent to work on your project should also carry liability insurance. Injuries and accidents are common on a project requiring the use of heavy equipment, and you don't want to be responsible if such an accident takes place on your property.
Are You Ready To Hire The Right Residential Excavation Company?
Now that you know what it takes to find the right contractors, you can proceed with your Oregon brush clearing project with a peace of mind. Just follow the above tips to make an informed hiring decision, and your project is bound to take off without a hitch.